When the show absolutely must go on, we make sure it does
Sven Knight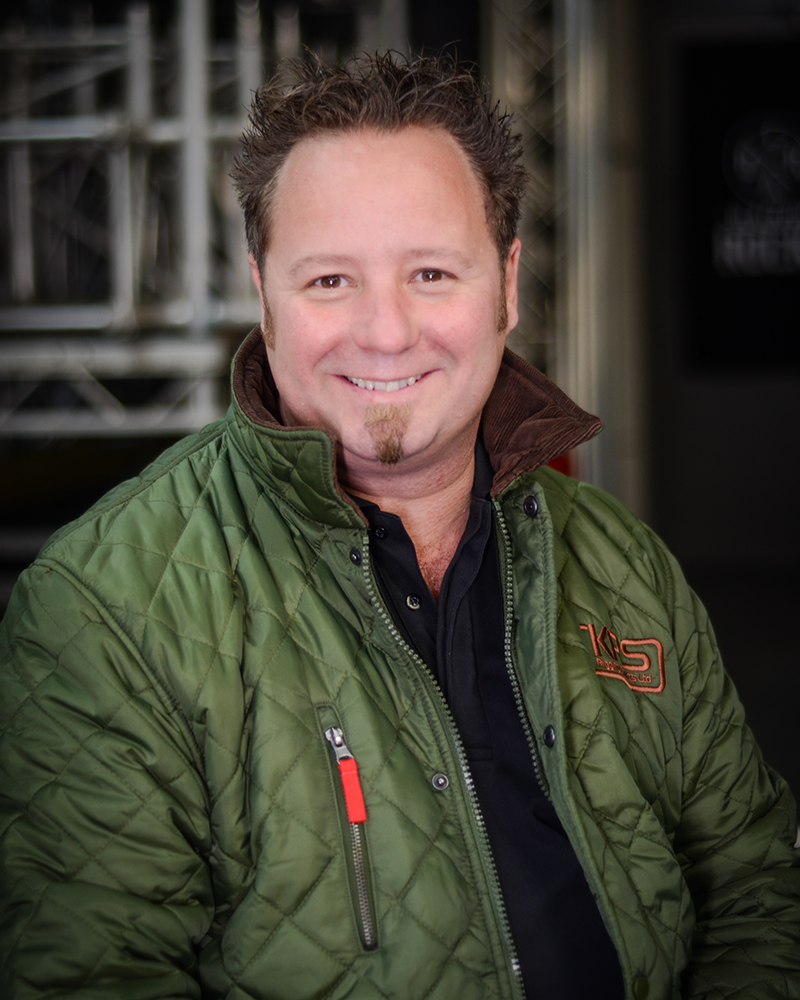 Managing Director KRS Group
---
After 15 years touring the world as Head Rigger to the biggest bands, Sven saw an opportunity to provide an exceptional service to the promoters and production managers he had worked so closely with. KRS Productions (part of the KRS Group) is the latest in the groups expansion. Sven's mission statement is to provide his clients with the best; whether that be crew, equipment,design and production management. Quality runs through the core of the business. Sven is known throughout the industry as the "go -to" person when the vision of designers, artists and PR companies needs to be turned around at short notice and in budget.
Carrie Rooney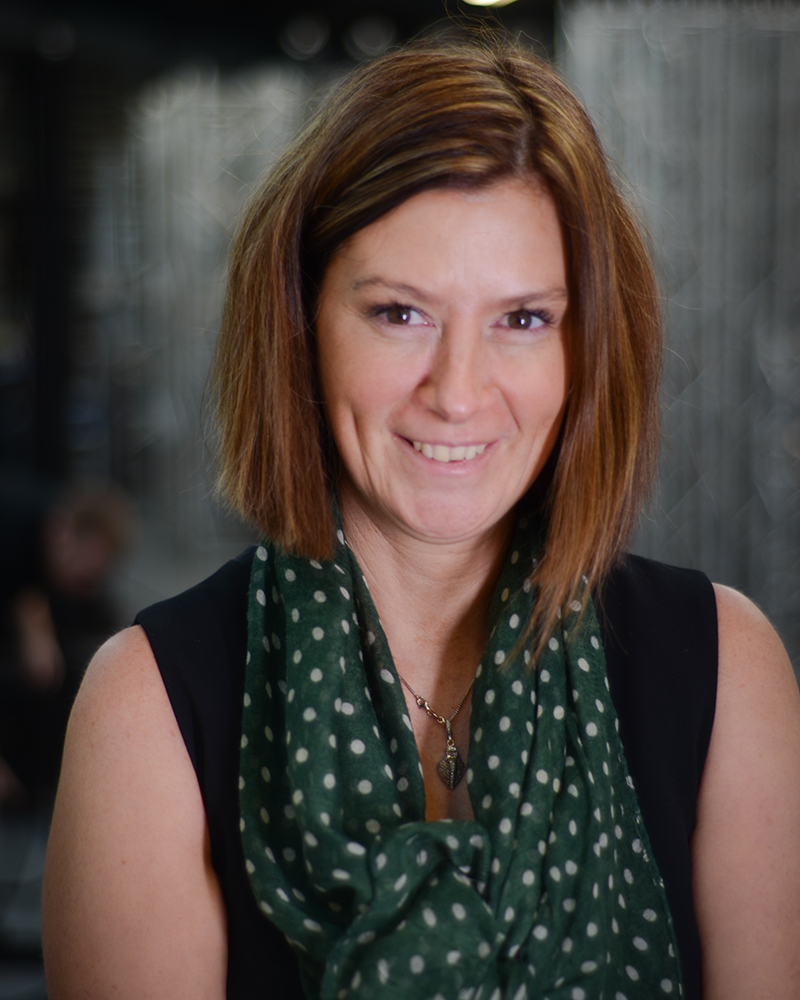 General Manager
---
Carrie joined the KRS Group in July 2016 after 12 years at the BBC. As an experienced producer/event producer she has worked in television and radio for over twenty years and specialises in Live Events. Carrie is a trained facilitator and is a practising Relational Dynamic coach. Carrie supports the smooth running of KRS Group.
Jonathan Bentham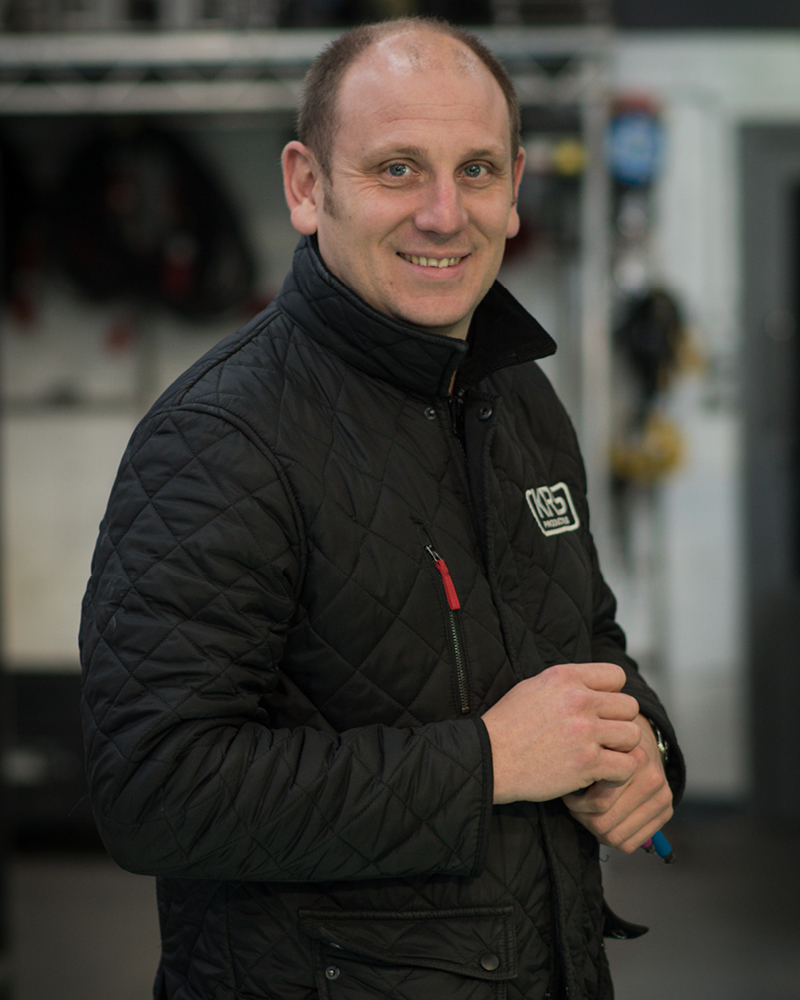 Technical Manager
---
Jonathan brings more than twenty years of project management experience delivering creative technical solutions for clients. Jonathan joined KRS Productions in 2018 as technical manager and supports the group in the successful planning, execution and delivery of technical services. With a background in event and broadcast technology and a passion for the industry Jonathan supports our event contracts at The Blackpool Tower and across the UK in addition to our corporate and broadcast clients.
Andrew Gee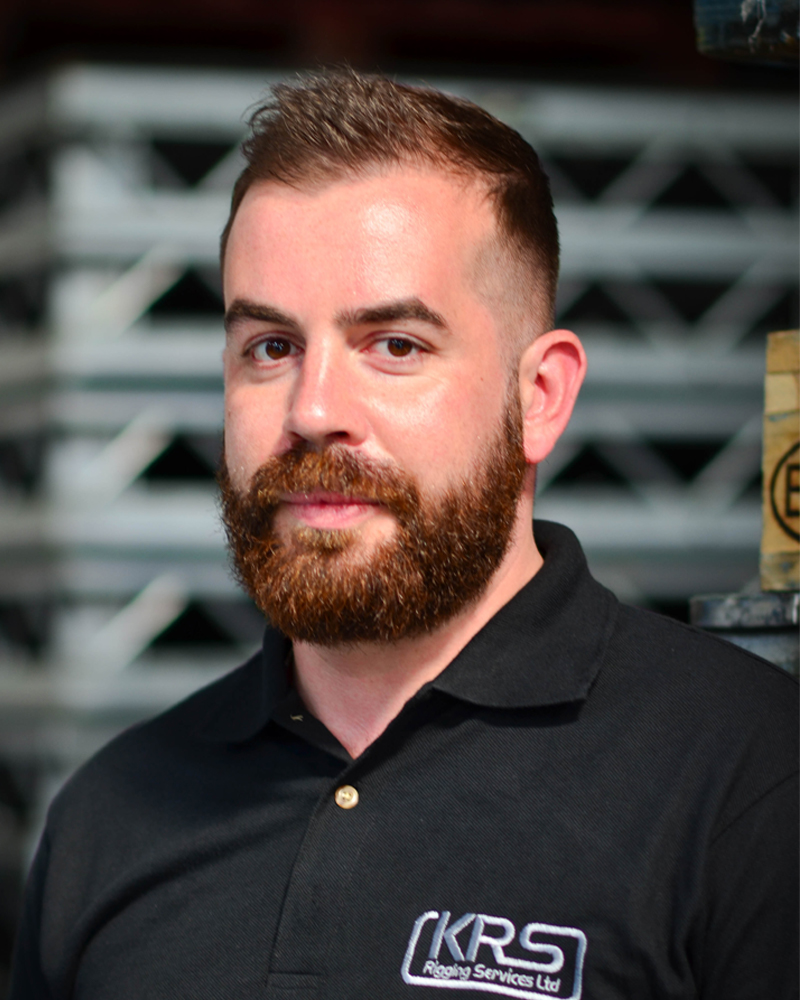 KRS Venue Manager(Operations) Manchester Central
---
Andrew joined the management team of KRS Group in May 2017 having previously held the position of Senior Event Manager at Manchester Central. Beginning his career at ACC Liverpool as events administrator and moving quickly into event management in 2012 he moved up the ship canal to Manchester. Manchester Central is an award-winning, globally renowned venue and having won the tender KRS is the approved supplier of all rigging in the venue. Andrew is responsible for the successful management, execution, and handover of rigging services to the client and venue on all events.
Paula Barnard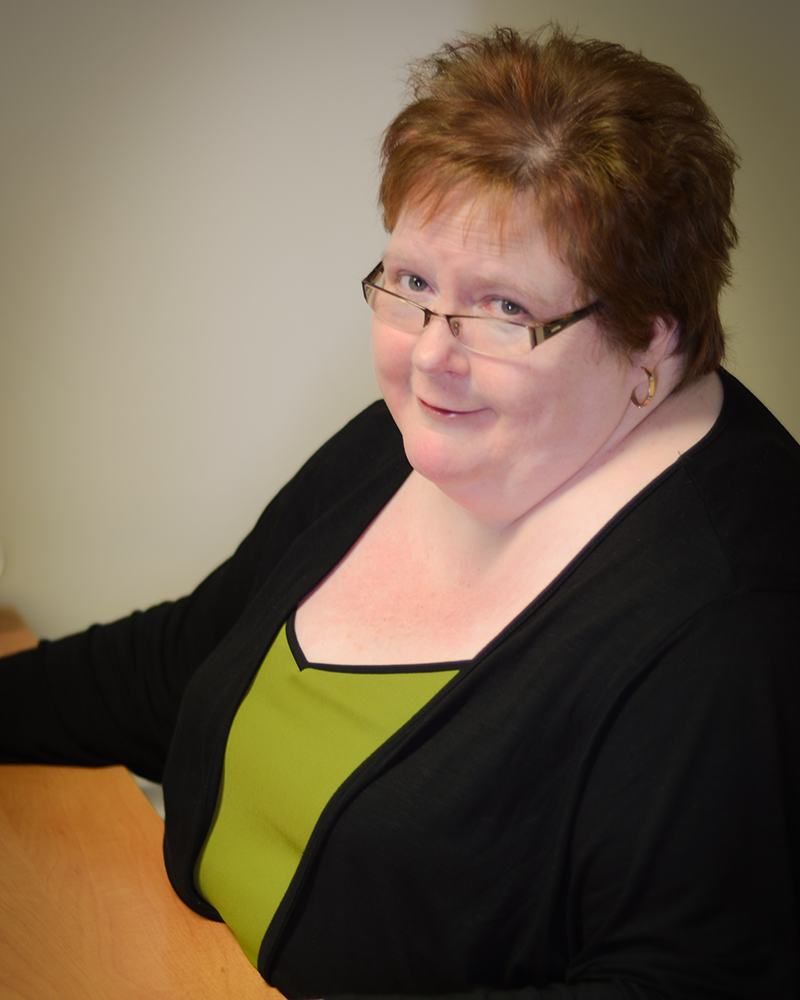 Production Resources Manager
---
Paula joined the KRS Group back in 2005 "The Whitegate Drive Years" with over 20 years' previous experience in Office Management & Administration and is the longest serving member of the team. Her role has evolved and grown as the business has expanded and her current role as Production Resources Manager sees her managing a busy crewing department. Paula is the main point of contact for all Promoters Reps and supports over 700 shows per year with their crewing needs. Paula prides herself on giving a first-class service to our clients across the industry and is a proven trouble shooter.
Rebecca Doughty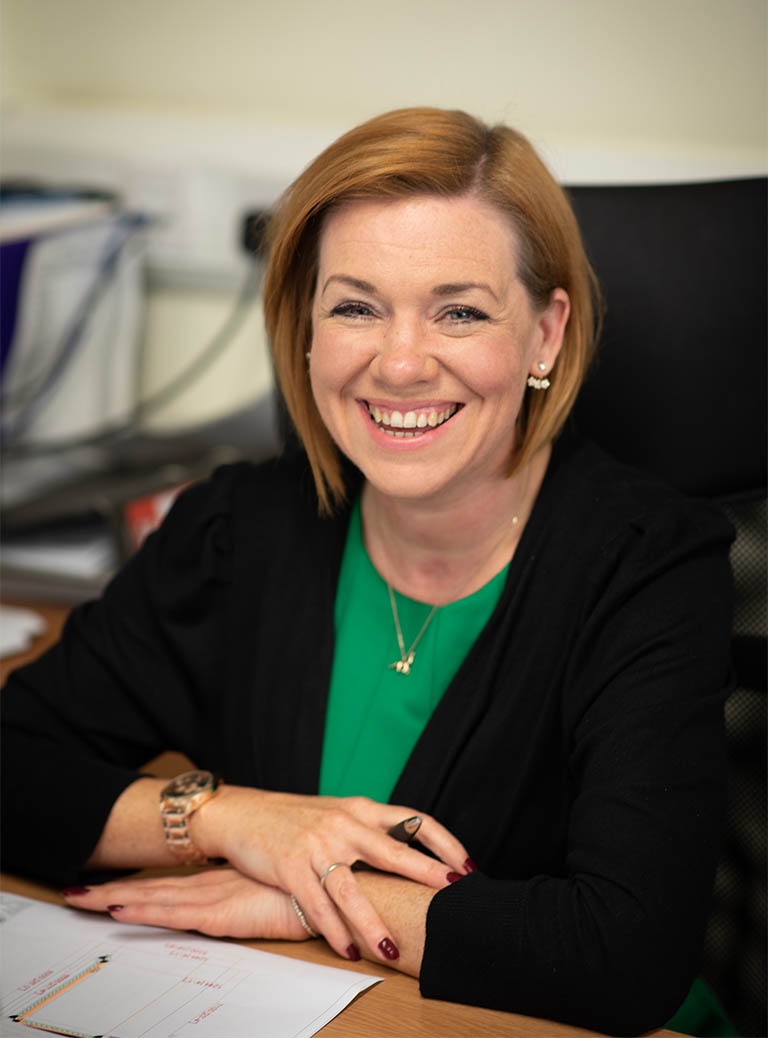 Operations Co-ordinator
---
Rebecca joined KRS Group in 2019 following a successful career in commercial radio in the North West. With 20 years of office/service management experience within the IT industry Rebecca, supports the smooth running of our events division and in house contracts.
Donna Wallace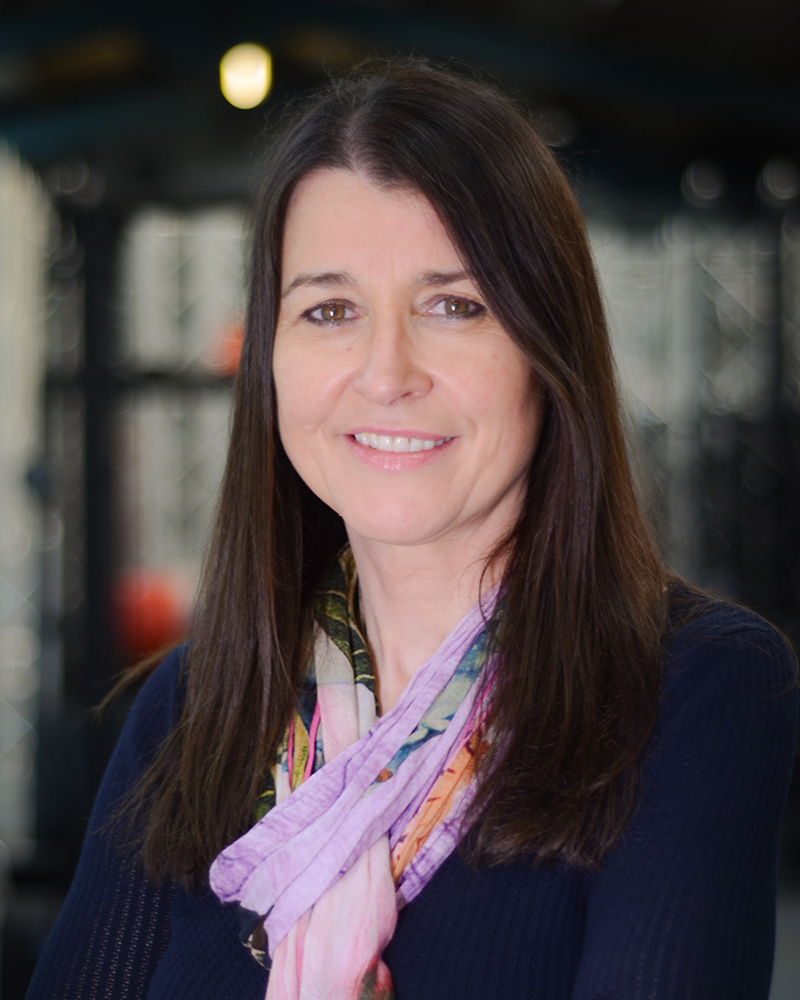 Accounts
---
Donna works part time at KRS Group providing accountancy support for the bookkeeping operation. She is responsible for all final aspects of bookkeeping, VAT and PAYE and provides information for management as required.
Rebecca Evans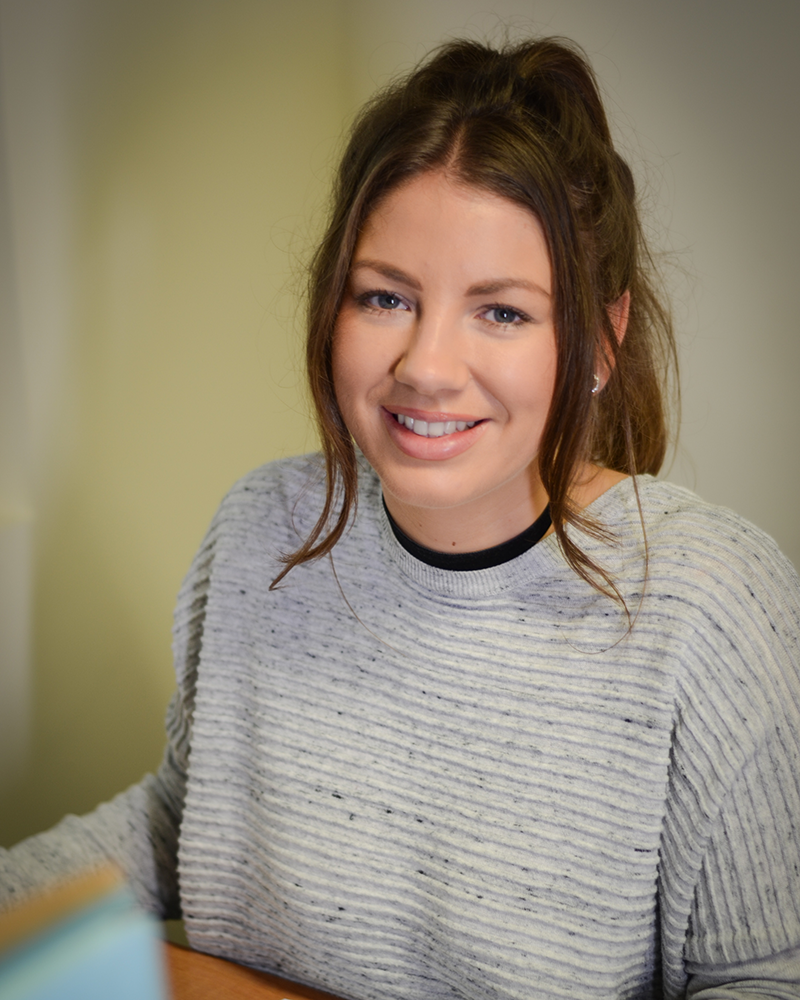 Production Resource Support
---
With an extensive background in accounts and administration Rebecca supports the smooth running of the Production Resources department.
Andy Cotton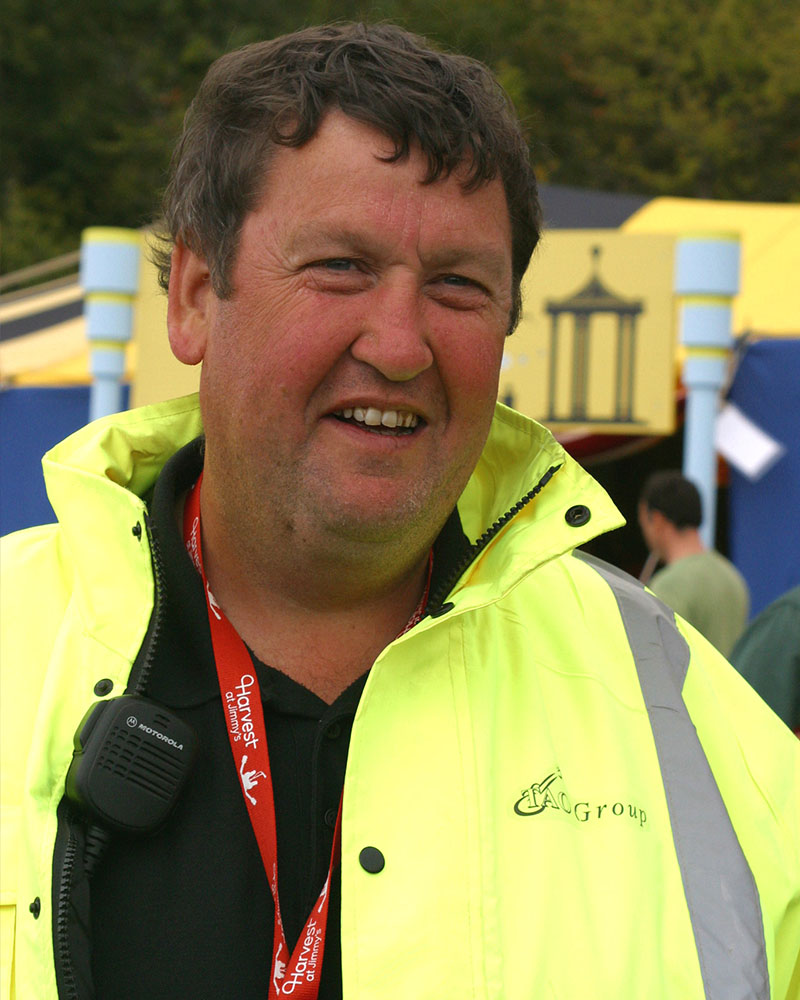 Health & Safety Officer
---
With over 25 years in the entertainment industry; Andy is an award winning Safety /Production and Event Manager. He has acted in a safety capacity for numerous concerts as well as the Wales NATO Conference, Pope Benedict XVI visit to Hyde Park, Gorbachev 80, The Dubai Palladium and Ed Sheeran's World Tour. Andy works with KRS Group on the organisation, planning, monitoring, audit and review of safety management on a project by project basis as well as advising as required on Health, Safety and Licensing matters.
Jenny Rycroft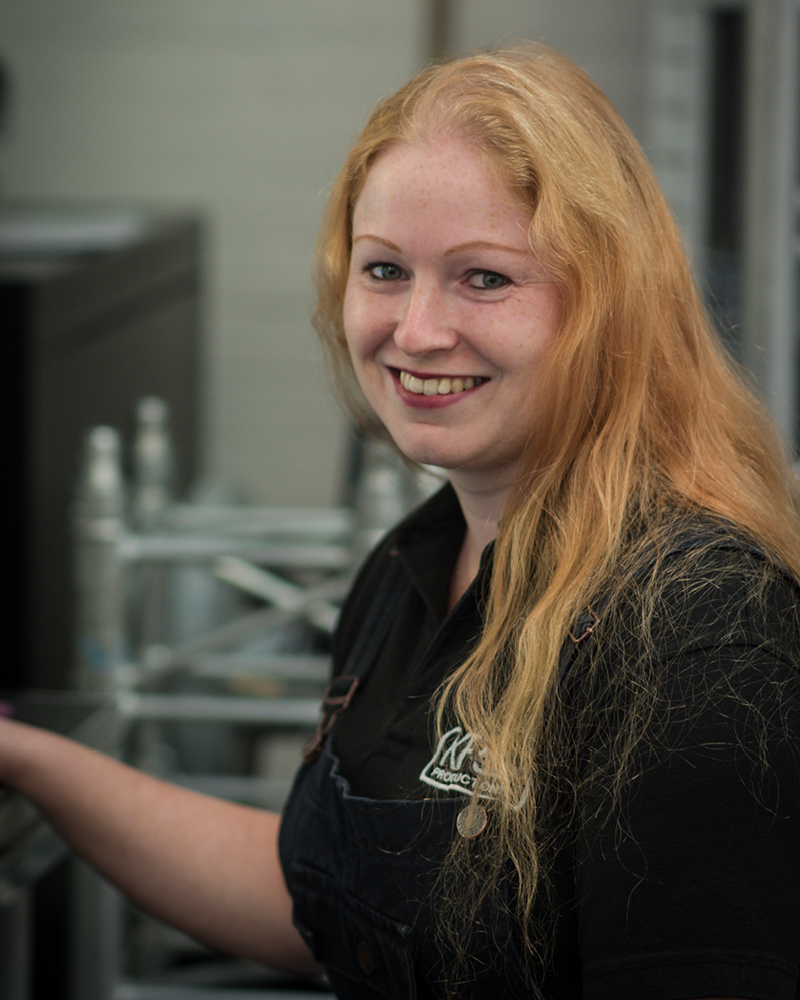 Technical Warehouse Supervisor
---
Jenny joined KRS Group in February 2018 initially as a Productions warehouse technician and now maintains the smooth running of our busy warehouse in her role as Technical Warehouse Supervisor With an extensive touring background as an assistant electrician Jenny is a multi-skilled operator with a wide product knowledge.
Joe Evans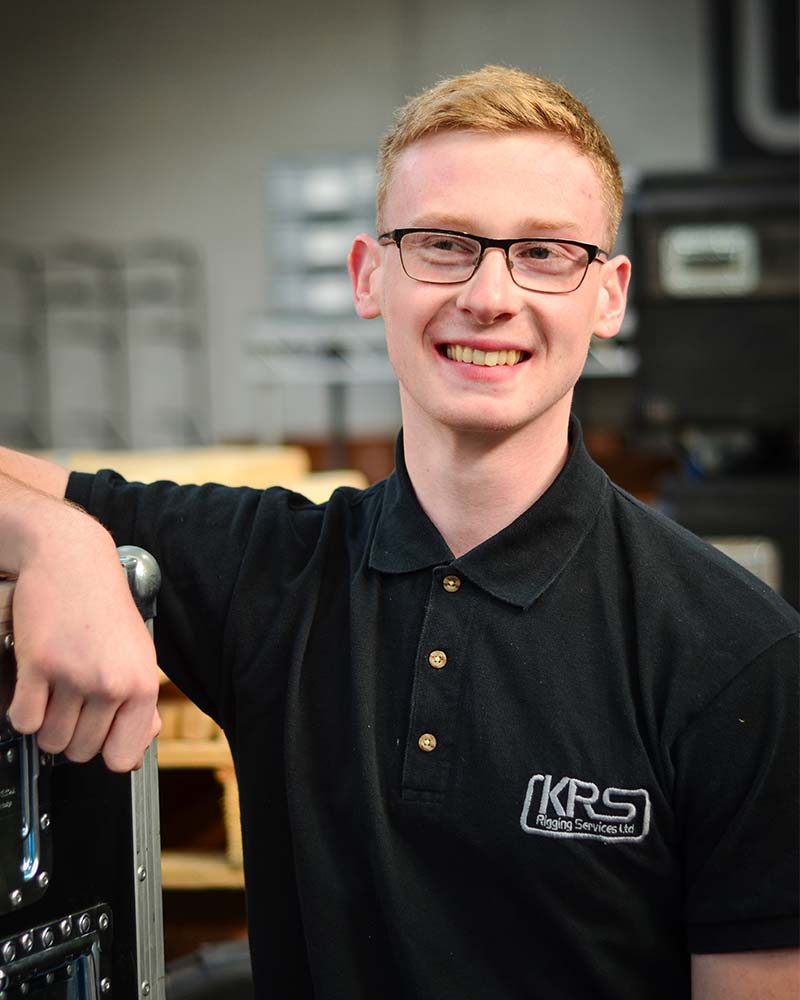 Trailblazer Apprentice Rigger
---
Joe is KRS first rigging apprentice as part of the national Trailblazer scheme. He will be with KRS Group for a three year period working and learning all elements of the rigging industry. He studied electrical engineering at Blackpool College and has a keen interest in the music industry.
Richard Lloyd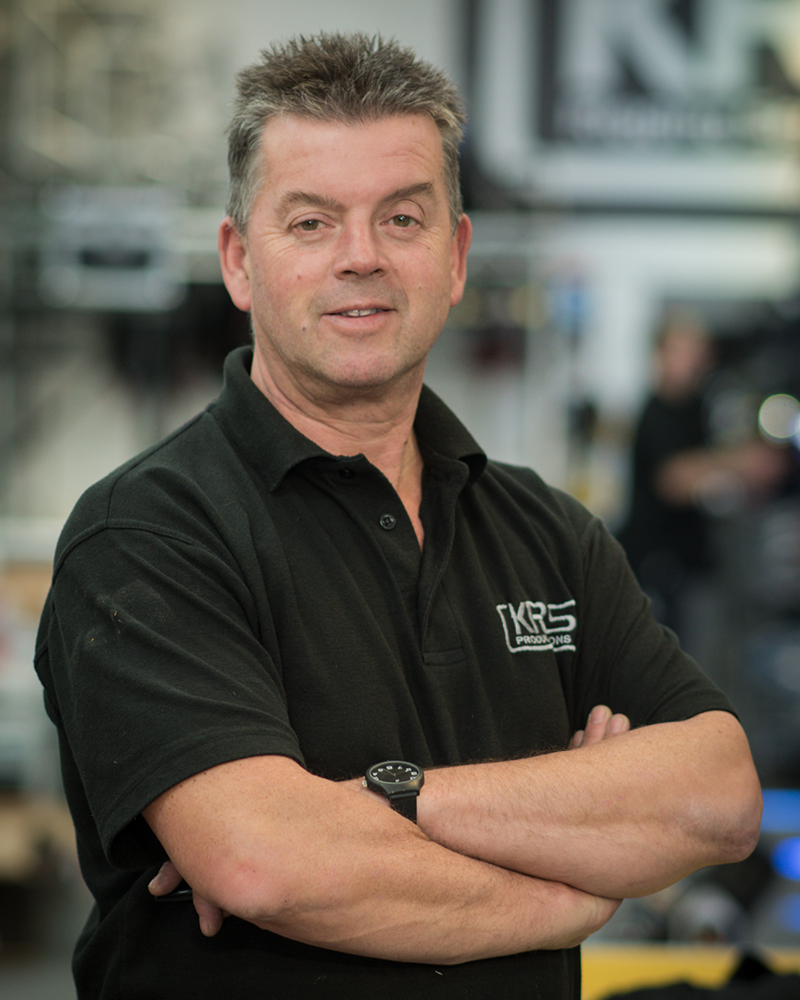 Head of Sound
---
With over 35 years in the music industry Richard Lloyd has a wealth of experience in touring, technical management and conference work. In his long career, Richard has toured extensively in Europe. Following a career in venue technical management, Richard joined the KRS Group as Head of Sound supporting our corporate and venue clients.
Corey Davis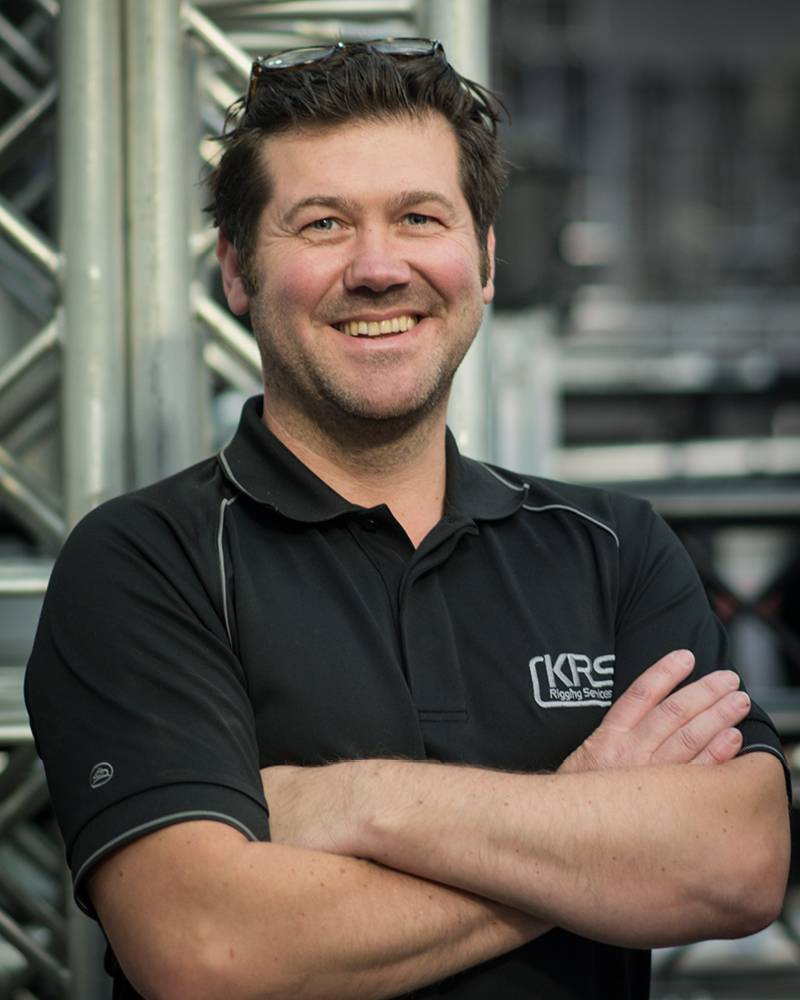 Dispatch
---
Corey joins KRS following fourteen successful years in various management roles in the car industry. With a passion for transport, Corey is never happier than being behind the wheel of any of the KRS fleet of trucks traversing the country supporting our clients.
Stuart Hill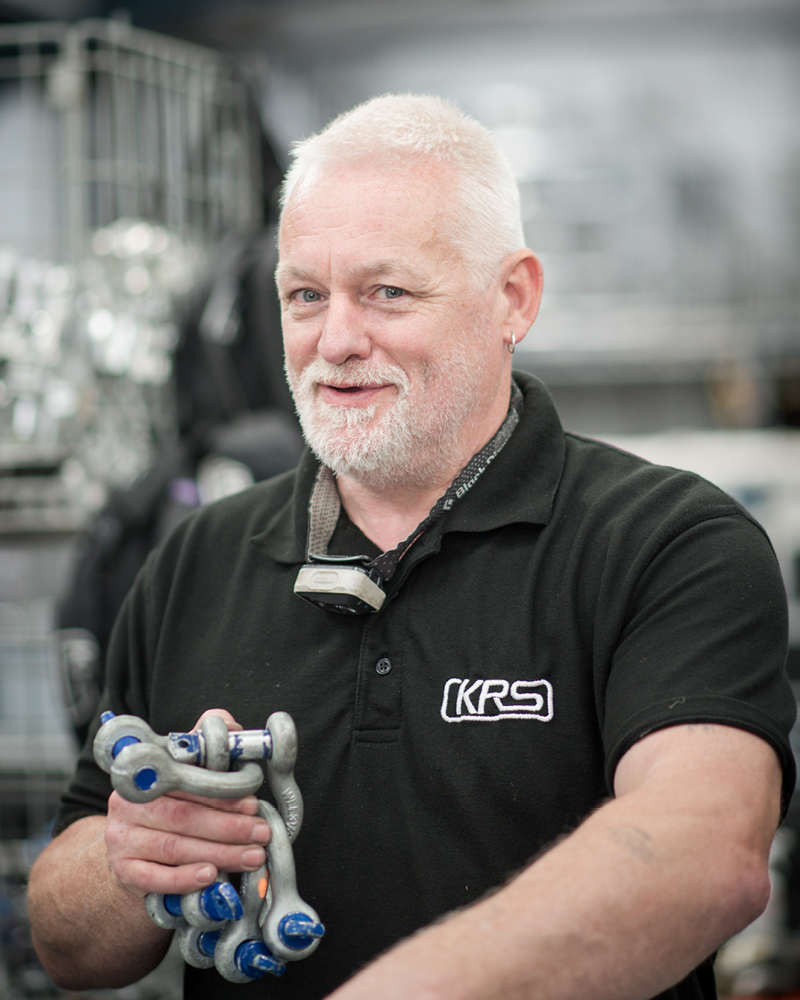 Event Technician
---
Stuart joins the KRS Group following thirteen years working in the education system. With an extensive career in the music industry working with amongst others Adam & the Ants, Blizzard of Oz, The Stray Cats and Peter Hook from New Order. In his spare time he continues to gig and record music.
Ben Coulthart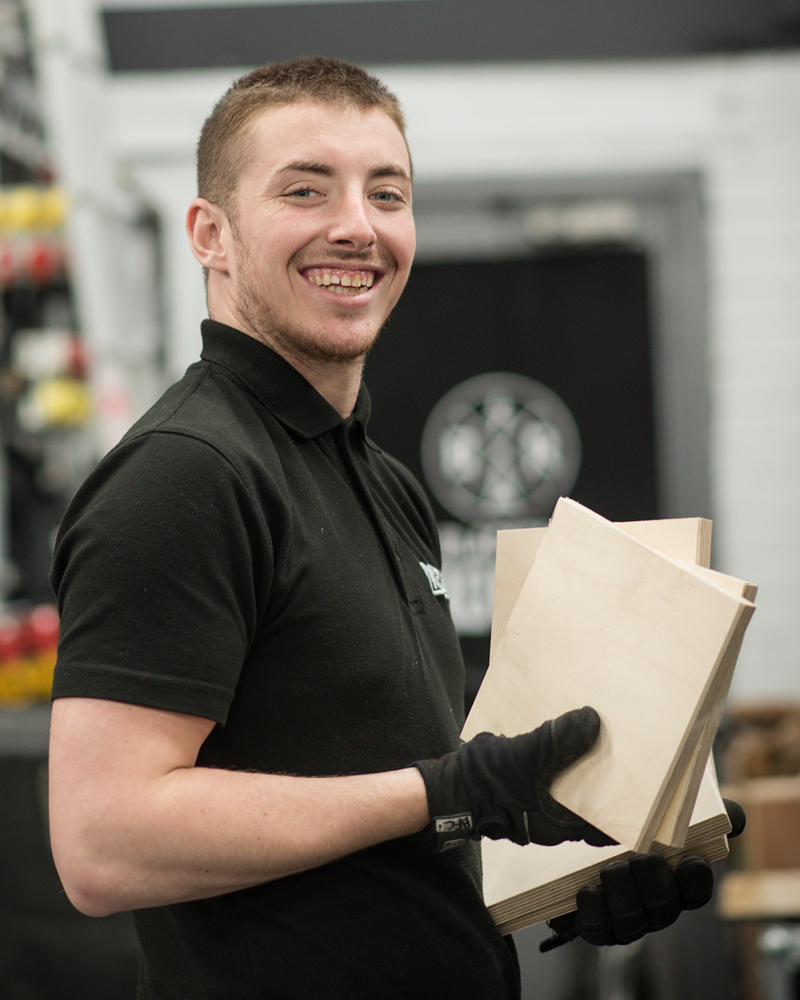 Warehouse Technician
---
Ben joined KRS Group in February 2019 after finishing college on the Fylde Coast. A keen footballer and a cyclist, Ben plays football twice a week and has been known to throw shapes on the bike parks of Blackpool.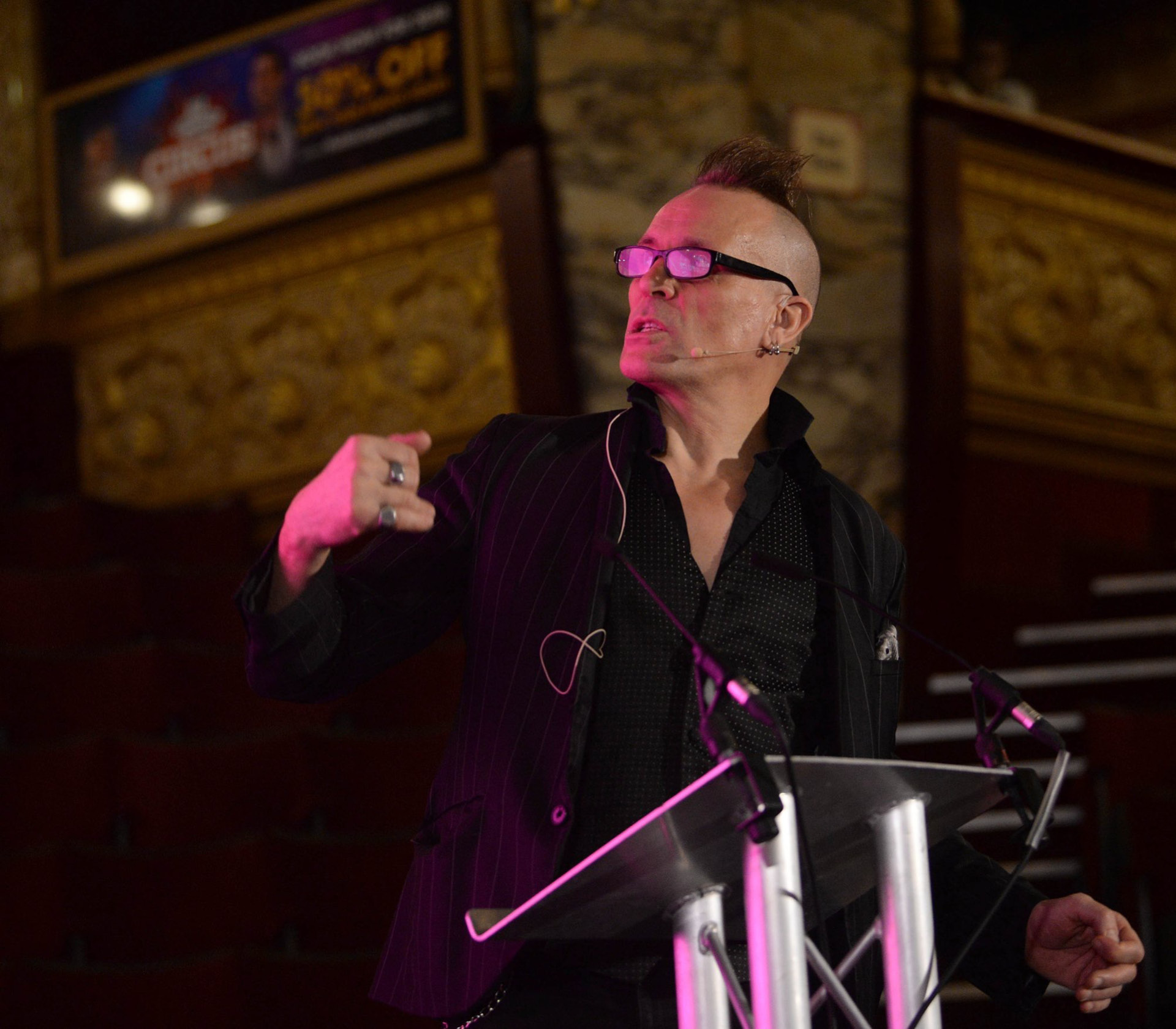 We do wow…We do bold. We do grand. We do simple. We do impossible.
From live event streaming to conferences to product launches, when the event absolutely has to deliver, we make sure it does.